Don't save the drama for your mama…save it for your big day. Think big. Lots of bling and vintage glamour. Go.all.out.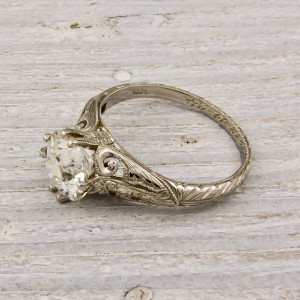 1.59 Old European cut diamond engagement ring, c. 1924. Price tag? $10,000.00. And you're worth every penny, dahling…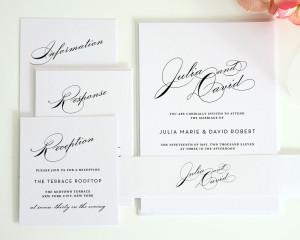 Gorgeous "Vintage Glam" wedding invitation suite from Shine Wedding Invitations. They have a myriad of elegant designs to choose from…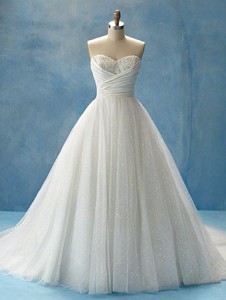 The perfect dress…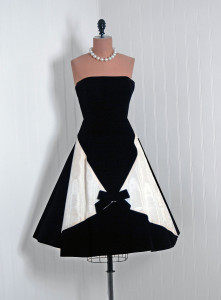 And for the girls…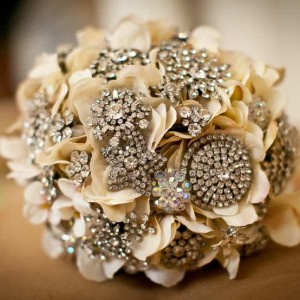 A bouquet studded with vintage brooches…
And a parachute ceiling adds to the dramatic feel…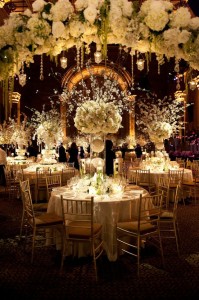 Grand floral centerpieces…

This is one of those "money-is-no-object" types of affairs. Think over-the-top mid-century movie starlet meets Kardashian drama, and go wild!!