Let's drink, shall we?
A friend of mine and I used to enjoy a little service called "Julibox." It was a monthly box service, like so many today, that delivered fun cocktails to your door. And by "fun", I mean awesomely delicious. We'd get together each week, mix up a couple different drinks and chat while watching trashy television shows.
Then one day, Julibox announced that they were suspending all memberships. Since then, I have visited their website religiously, the equivalent of walking up to the brick-and-mortar building and shrieking, "Whhhyyyyy?????" I just went to check out their website now, and…with a heavy heart I must announce that…it is no more. The skeletal remains of their Twitter account still sway in the breeze. I highly recommend you check out what has been left behind.
Truth be told, I got the first shipment filled with little airline bottles in the carefully padded and artistically decorated box and quickly noticed that the fancy shipping alone had to cost a fortune.
In any case, part of the shipment included recipes. In that way, Julibox will live on, as I discovered many a favorite cocktail through these monthly surprises. One of these gems was called an "Old Dublin Mule." An Irish take on the standard Moscow Mule, this mule is centered around Jameson and ginger beer (and I will spend another post on my current love of ginger beer) rather than vodka. Combine that with the Royal Rose Cardamom Clove Syrup, some lime and mint, and – WOW! This one's a keeper…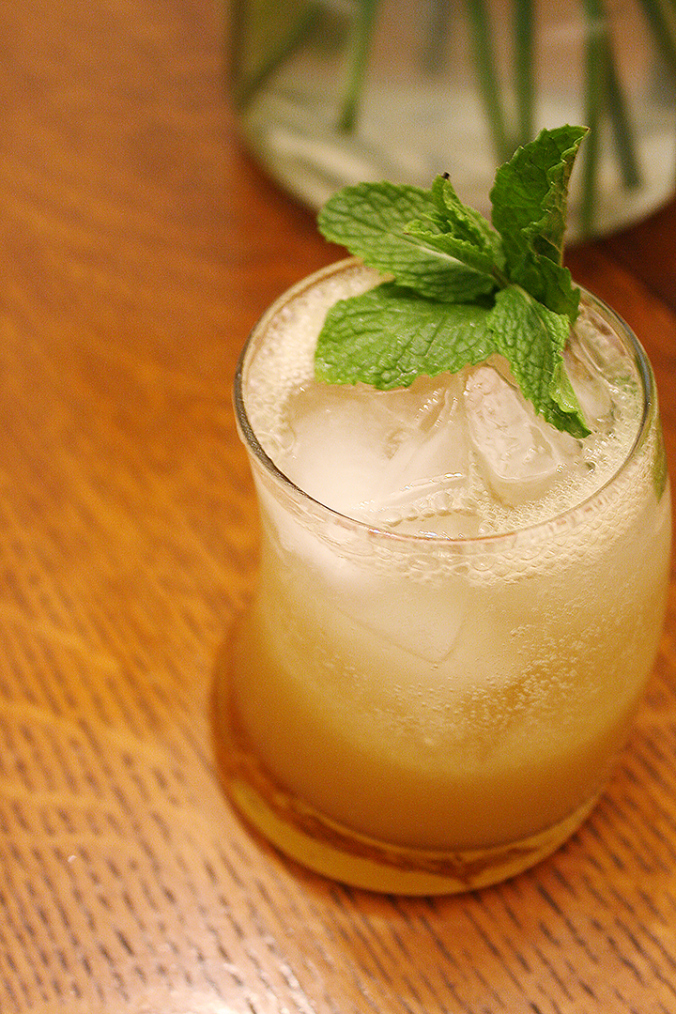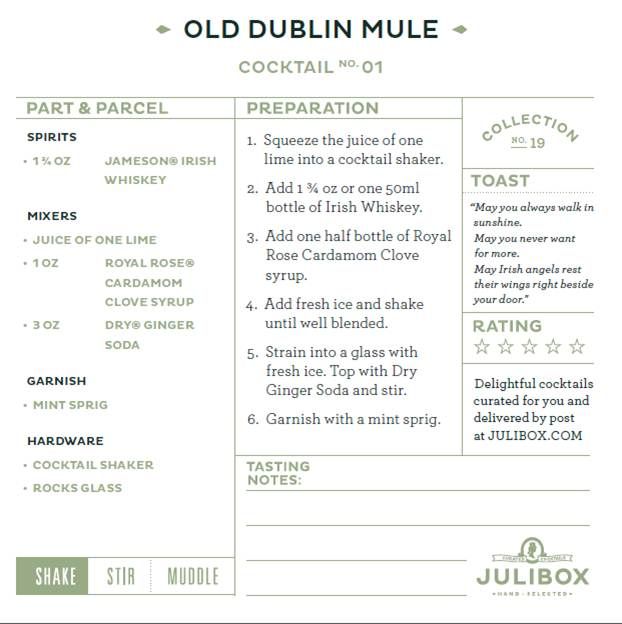 In any case, besides Julibox, there are so many mixology blogs and liquor snobs doing interesting things today. I plan to keep you posted with what I find. However, if you have a creative drink you'd like to share, I'd love to hear about it!