What is cooler than old school visions of the future? Nothing. Nothing at all.
When I think about these often outlandish or over-reaching scenarios of human progression, Heinz Kiessling's "Blue Blood" always pops in my head. Enjoy.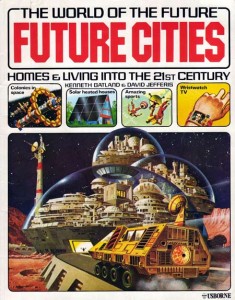 Beep-beep-boop-beep. This thing will call Mars but you get AM reception only…
I so want one of these. I love that it has the same steering wheel as a 1962 Cadillac…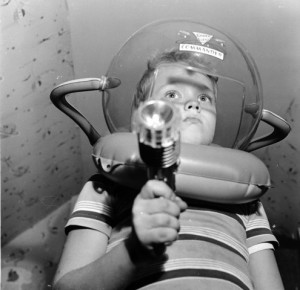 Space cadet. You know this kid was popular.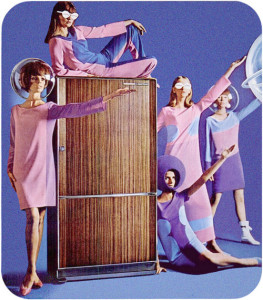 Hold the phone, Martha! You're telling me that's not a real wood Frigidaire?? Faux – what now?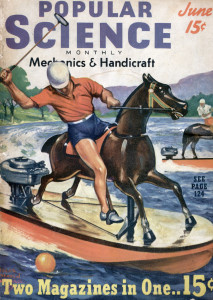 Why play polo or water polo when you can play both at the same time. Don't be a chump – Buttercup the former carousel pony is waiting…on a motor boat.
For more Space Age visions, see my Pinterest page. Follow Me for this and more fun images…
What's your favorite illustration of the future, c. 1920's-1960's? I'm sure there are some more real gems I've never seen, not to mention that that if we were to include the cinematic genre here, it could spark many a hilarious conversation…